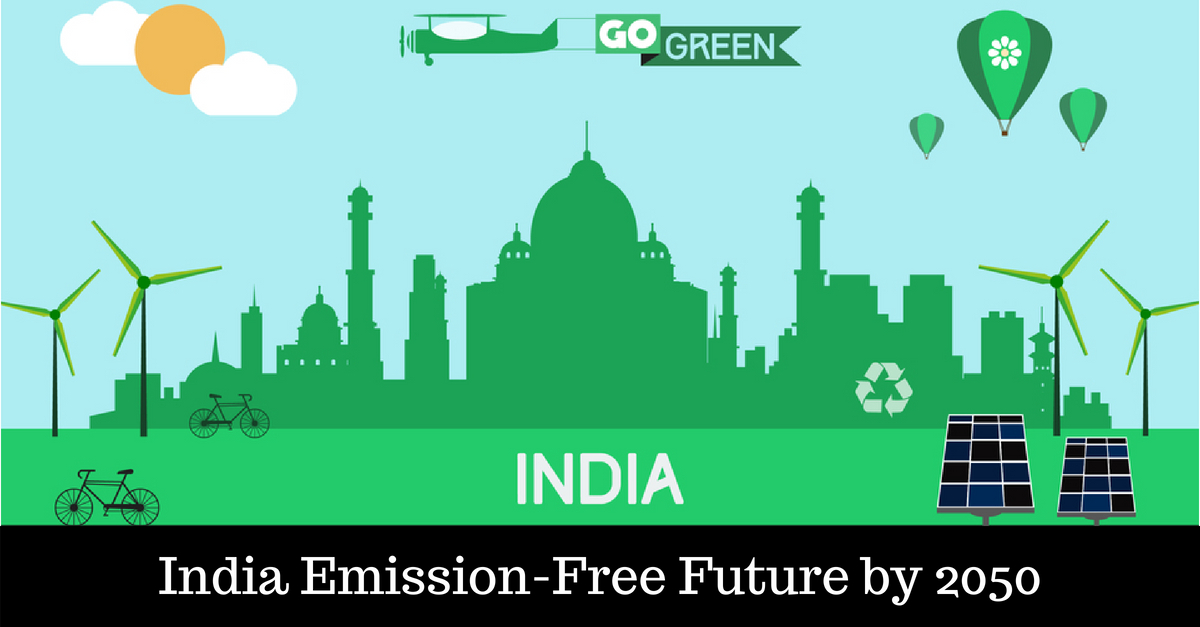 From the rising amount of population to the electric power supply, India suffers a lot. Nowadays, electricity has become one of the vital resources in the country. In the summer season, we often face a mass shortage of electricity and the power cuts last up to as long as 18 hours a day. In the preceding year, metro cities like Mumbai and Delhi, as well as small cities like Rajpura in Punjab, had witnessed some of the severe power cuts. The main reason behind the power cut in summer season is due immense heat that the power grids fail and burn under the wrath of the sun. Resulting even longer power cuts until the grid repairs. So when we have an abundant supply of sunlight then why not use it to compensate the loss caused by electricity generated from coals by installing a solar power system.
In India, coal is the major problem as it is the premium and prime source of generating electricity. It is not only used to generate electricity in India but also exports, which often sums up for losing power itself in the country. If India sources itself to renewable energies of sun and wind, it can go emission-free by 2050, according to the recent study conducted by the Lappeenranta University of Technology, LUT (Finland).
Additionally, the study shows that developing countries do not require to choose the path of western countries when they have an abundance of renewable resources. They can straightly move towards suggested renewable system – solar power systems, as the west of states, have increased their living standards coupled with massive emissions from electricity generation and other industry.
According to one of the prominent scientist working in the Lappeenranta University of Technology, LUT (Finland) university, India which is one of the developing countries should avoid using the similar methods of the other developed nations. The country should conform to it for a better future and learn to utilize the sources best at hand.
Well, the suggested renewable energy system mainly works on solar energy and batteries. The most economical electricity source – Solar Photovoltaic and its cells satisfy the night-time electricity demand. In addition to covering India's electricity demand for power, the system simulation also covers for seawater desalination and synthetic natural gas in three decades.
Apart from summer seasons, India experience shortage of electricity also in Monsoon seasons. But now one need not worry as you can generate electricity through rain droplets. Scientists have comprehended how to create hybrid solar cells in its genuinely remarkable feat of innovation which can produce power not just from sunlight but also from raindrops. As a result, we will soon see and experience the all-weather solar panel racking system that would not only work when it is cloudy but also at night.
Therefore, in bringing about this mission to reality, people play a vital role. When it comes to electricity in a renewable form, the solar PV system users who have installed solar panels at their offices, homes, public and commercial areas will contribute to making India a fully functional unit.
Hence, according to the recent study, if renewable sources of energy, i.e. of sun and wind can significantly help India in generating 6200 million MWh in 2050 which is much higher than the present 1720 million MWh. So stop waiting and invest in solar panels for a better future and cost-effective technology for businesses, homes, commercial area and more, as this will help not only yourself but also the nation.
SaveGeo Energy – one of the fastest growing solar service provider in India, provides high quality solar photovoltaic solutions to global clients. Driven by a singular vision – harnessing the power of the sun to enable solar everywhere, our solutions are built to support a more sustainable and independent green energy future.