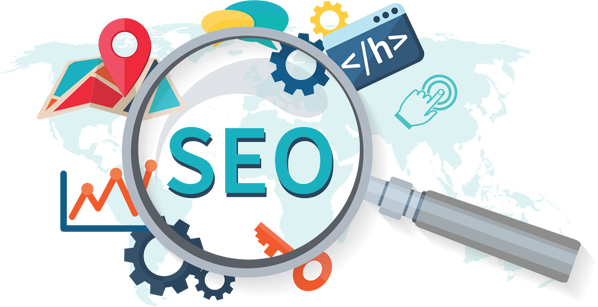 Hiring an SEO company can be a tricky job. If you Google search for SEO service providers you will find thousands of agencies in a country as big as Australia. Every agency promises you higher visibility and rankings and this is where most clients tend to find it difficult to make the final choice. To make sure you hire the right Australian SEO company you must short list few of them and then ask the right questions. Their answers would offer you deep insights into their work process and you would be able to make the right choice. Here we list out five important questions that you should ask before zeroing in on a SEO partner for your campaign –
#Q1 – What is your experience in this business?
While this may sound like an extremely easy question, it definitely isn't. Don't choose an agency merely on the number of years it has been in business. Experience isn't a function of number of years the company has been in existence but the experience the team and people who would be assigned your project have. An
Australian SEO company
 barely few months old may have seasoned campaigners and help you reach your marketing goals. On the other hand if a greenhorn in a reputable company handles your project it can pose a challenge.
#Q2 – How will you measure success?
The world of search engine optimization is complicated where success can be measured in different terms. While traditionally agencies would talk about higher rankings for targeted keywords and increased traffic lot has changed in the recent years. Today businesses look at conversion rate as a measure of success. Hence along with the traditional analytic tools the company should also talk about conversions to measure success.
#Q3 – Who will create content?  
There is a tendency to see SEO through a technical prism. It definitely isn't and the success of your campaign often depends on the quality of content. If the landing pages aren't attractive and informative visits won't be converted into sales. This is where you must know who writes content for your website and off-page content used for marketing. The copywriter needs to work closely with you to create inspiring content that strikes chord with the users.
#Q4 – When will I start seeing results?   
Unless you can bribe bosses at Google or other major search engines there is no definitive time period by which you can start seeing results for your campaign. It might take only a week or even months for your campaign to show results depending on the level of competition. If any company promises you success within a fixed period of time you should immediately look for the exit door! At the most a good company can give you a time frame.
#Q5 – What will you do in the third month?    
You may be wondering why you should be interested in what the Australian SEO company would be offering you in the third month. There is a good reason to it. Most amateur agencies slog it out on your project for the first two months. They do the keyword research, competition analysis and set up your campaign. Once this is done they merely post a few blogs, Press Releases and articles and still continue to charge you heavily from the third month. Professional agencies on the other hand overhaul the campaign every few months to help you grow. This is what's required for you to get the best out of your campaign.
When you ask these questions you will get a clear idea on whether the SEO agency you are planning to hire suits your bill. If you have the slightest of doubts you need to choose another agency.
About Author: James Taylor is industry veteran and works with a leading Australian SEO company. A commentator on this industry he writes regular blogs and articles on Digital Marketing.